The Morrison government in Australia has formally recognised the extinction of a small island rodent, the Bramble Cay melomys. The first known demise of a mammal because of human-induced climate change. Disgusting news.
It's not a big, iconic or 'sexy' species and therefore it won't get much coverage in the media. But hold on to your hats, because guys this is seriously important.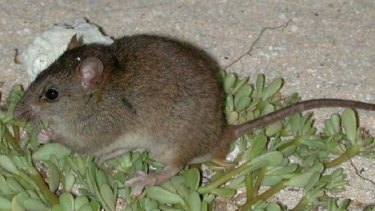 Image credit: Queensland Government
The limited range of the animal, living on a five-hectare island less than three meters high, left it vulnerable to climate change. However, its 2008 so called "recovery plan", drawn up when numbers were likely down to just dozens of individuals, downplayed the imminent and eventual risks.
"The likely consequences of climate change, including sea-level rise and increase in the frequency and intensity of tropical storms, are unlikely to have any major impact on the survival of the Bramble Cay melomys in the life of this plan," the five-year scheme stated.
And we laaaaughed and laughed (OR NOT!!!)…..
The federal policy director for the Wilderness Society, Tim Beshara, said preparation for the plan was limited, and it was never reviewed at its completion in 2013 – but why the hell not?!
"The Bramble Cay melomys was a little brown rat," Mr Beshara said. "But it was our little brown rat and it was our responsibility to make sure it persisted. And we failed."
Call me a pessimist, but my gut tells me this will be the first of many species to go extinct due to our undiscriminating behavior. We seriously need to buckle up and push our conservation efforts forward, with a more COLLABORATIVE approach. Easier said then done with little government backing, I'm aware…
Information taken from: https://www.smh.com.au/environment/climate-change/our-little-brown-rat-first-climate-change-caused-mammal-extinction-20190219-p50yry.html